We will work with you to create the perfect door for your home or work space, whether it be a barn door, hinged door, or entry door. All our products are handcrafted in our Toronto studio to your exact specifications. If you need a little guidance, we're happy to help you decide what works best for your space.
Below are examples of barn doors that we have created in the past for various applications - bathroom/powder room, closet, room divider, bedrooms. Some of them were installed for a newly built space, others are retrofitted in existing space where swing doors had previously been used.
We group them in categories based on similarities in design and construction.
All doors are handcrafted in our studio.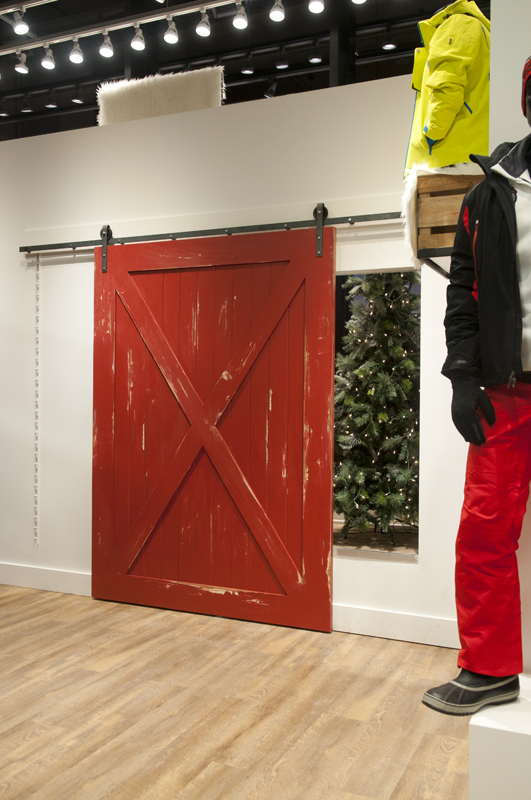 These sturdy doors are constructed with panels of glass, wood, or tongue and grove, and are installed between the stiles and rails that form the outside frame of the door. We can use any wood to make these doors, although we normally use furniture-grade pine if you want the door to be stained. If you want the door to be painted, we use solid poplar.
These are solid wood planks that are laminated and milled to the size required. We can use any wood. They are usually left natural with an oiled or clear finish, or are stained and finished.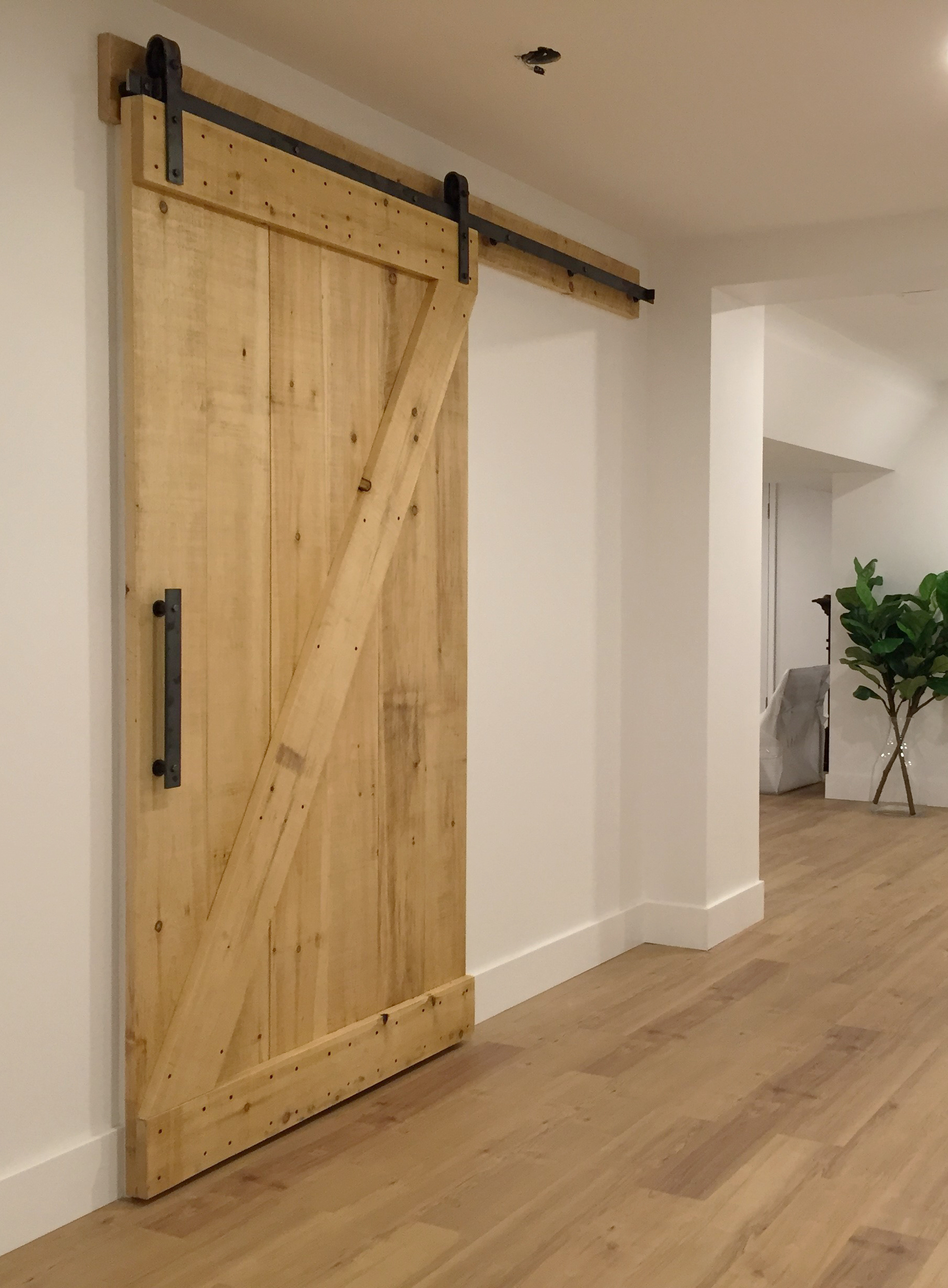 These doors are made using a brace to secure the door. The brace can be any shape; Z-shape, Double-Z-shape, and X-shape are a few examples. We can use any wood to make these doors and they can be either painted or stained. The recommend max door size for the simple door is 36" x 84".
These are doors that use a different variety of materials and or methods of construction to obtain something that is unique in function and aesthetic.
Reclaimed barn board doors
As their name suggests, these are doors made of wood reclaimed from barns all over Ontario. It is the texture, the character, and the historical value that give these doors a stunning look. Their styles vary.
Our custom entry doors are handcrafted out of solid wood in our studio. We can make the door to your design specification or we can help you design a door to suit your space and aesthetic. All entry doors carry a three year warranty.
These swing doors are handcrafted out of solid wood in our studio and are fully custom - both design and sizes.
More door styles can be found in Custom Barn Doors section as most of those doors can be put on hinges.